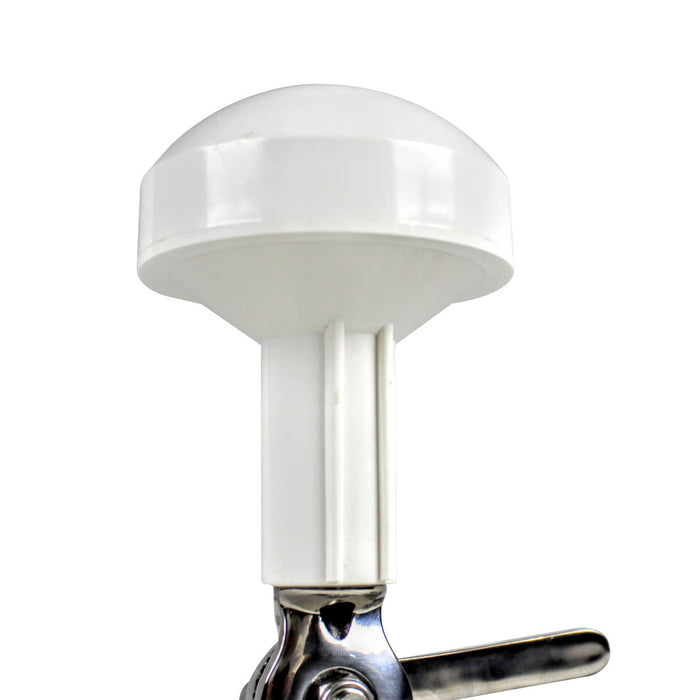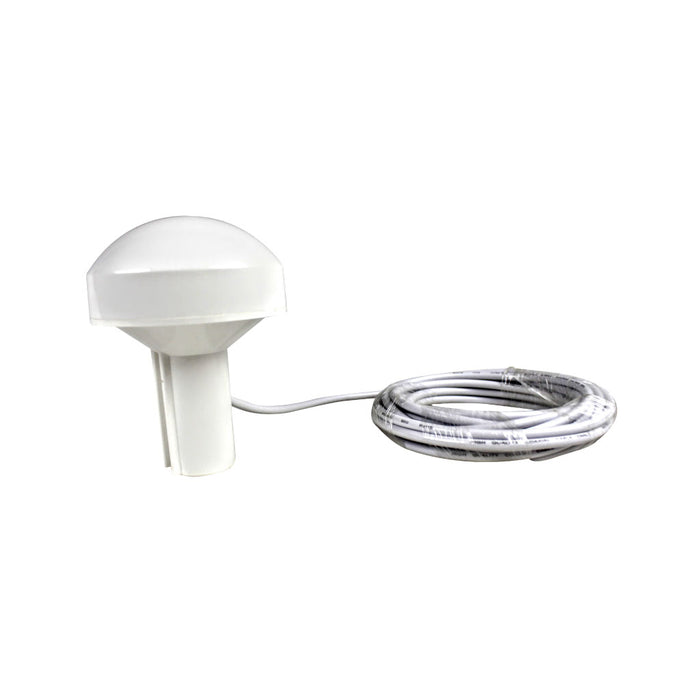 30 dB Gain
High gain means improved connection to the satellite.
UV Resistant
Ready for years of use.
BNC Connector
Works with GPS receivers that accept external antennas.
---
GPS Antenna Features
Improved Performance
Mushroom style GPS antenna has a better functional build for performance.
30dB Gain
With an increased gain rating, your connection to the satellite is stronger.
Small Profile
Thanks to it's unique design, a small antenna provides optimal range.
Standard Connectors
Installed BNC male connector works with standard marine GPS transceivers.
15' Cable
Extra cable length for easy routing.
Pin Point Accuracy
Your GPS system is only as good as your antenna.
Our USA made Marine antennas come assembled with the best high quality materials and care that only passionate antenna people can produce. Quality control along the entire assembly process ensures that you have the best possible antenna for peace of mind when you head off-shore.
---
| Technical Specs | |
| --- | --- |
| Frequency | GPS Bands |
| Lightning | DC Ground |
| Ferrule Base | Standard Mounting (Universal) |
| Cable | Dual Shield, Low Loss |
| Cable Length | 15 Feet |
| Connector | BNC MALE (Contact for Custom) |
| Color | White |
| Warranty | 3 Years |
Assembly Made In USA
You recently viewed
Clear recently viewed