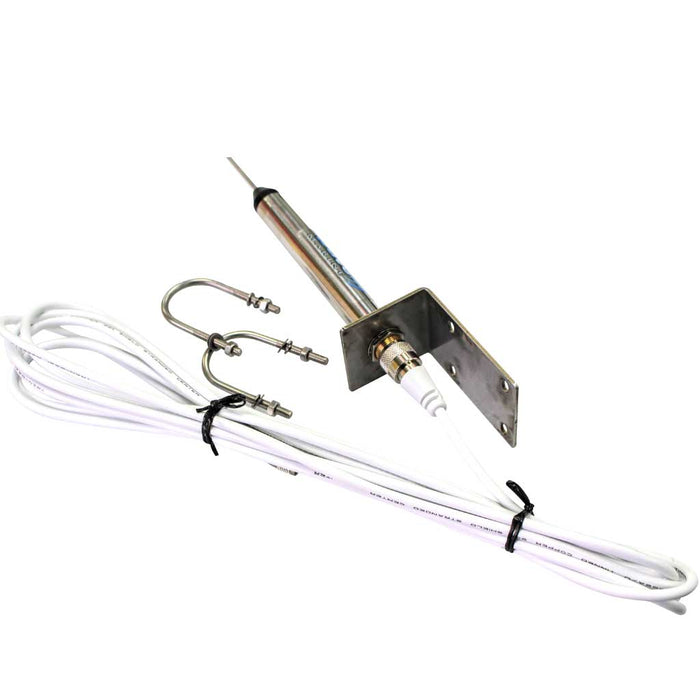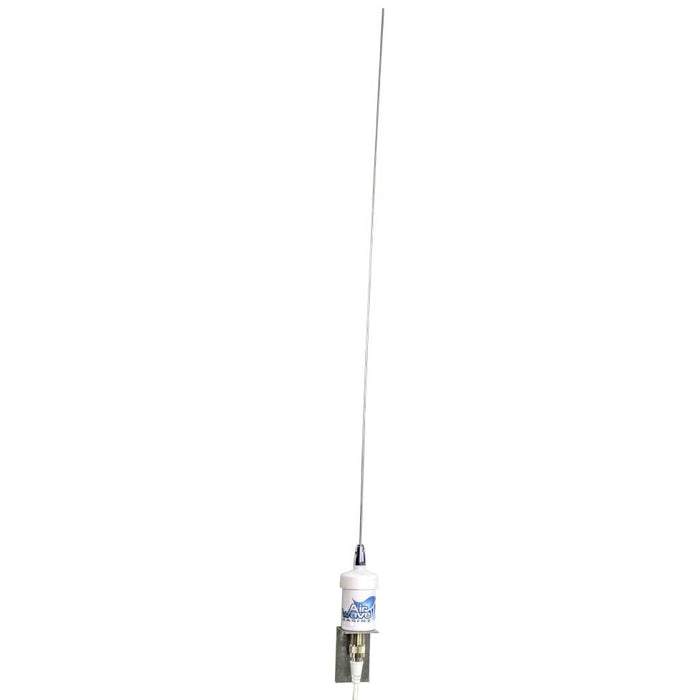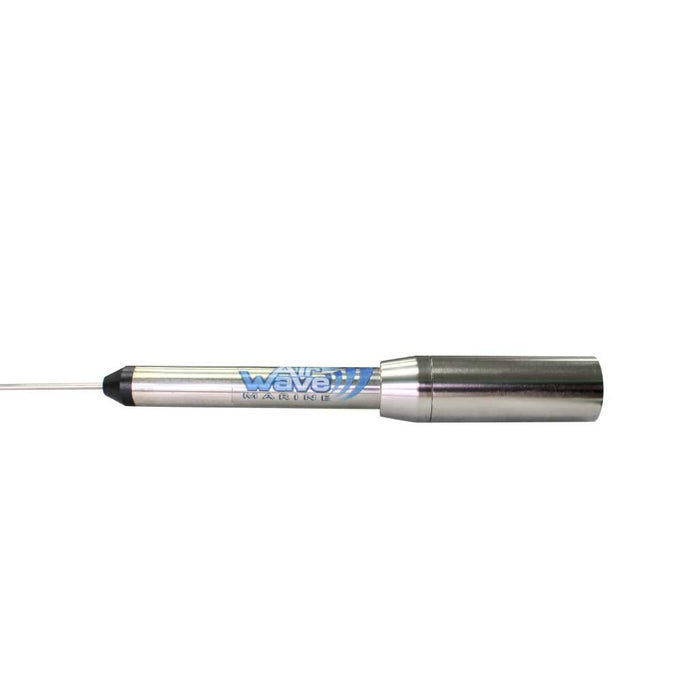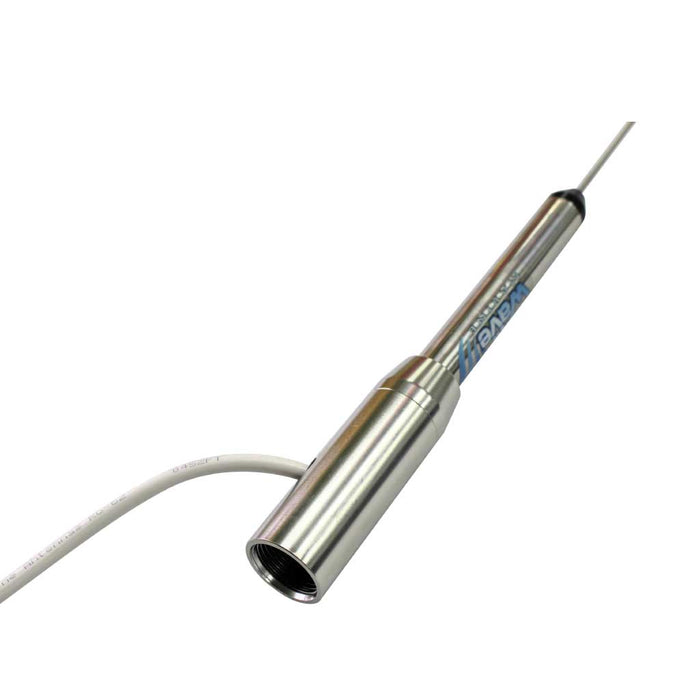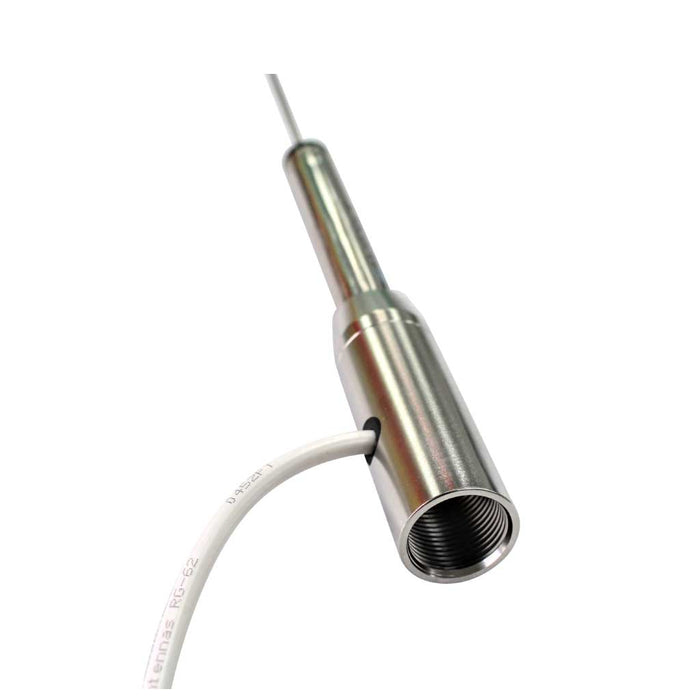 High Grade Marine VHF Whip Antenna
We engineered our powerboat and sailboat marine VHF whip antennas with an ultra tough stainless steel base for increased performance and durability. Our marine VHF whip antennas are built to withstand years of use on your vessel, ensuring that you have reliable communication for years to come. 

Our powerboat whip antenna model will screw onto any standard marine 1" 14 thread mount. While the sailboat whip antenna option can be secured onto a railing using the included U-bolt system.
High Quality, Small Batch Assembly

6dB Omni-Directional Radiation Pattern

Reinforced Base

Polished Stainless Steel

15' Dual Shield, Ultra Flexible Coaxial Cable

ProConnect Connector System Saves Time and Ensures Quality
---
---
| SPECS | SPECS |
| --- | --- |
| Frequency Marine | 156-162 MHz |
| Gain | 6dBi |
| Water Surface Enhanced Gain | 7/9 dBi |
| Max Power | 75 Watts |
| SWR | 1.4:1 AVG |
| Bandwidth | 6 MHz |
| Signal Polarization | Vertical |
| Impedance | 50 Ohms |
| Lightning | DC Grounded |
| Overall Length | 36" |
| Whip | Flexible |
| Ferrule Base | Stainless Steel or Plastic |
| Cable | Dual Shield, Low Loss |
| Cable Length | 15 Feet |
| Connector | ProConnect PL-259 UHF |
| Color | Stainless Steel |
| Warranty | Lifetime |
| Assembly | USA |
---
You recently viewed
Clear recently viewed